Lodging and Travel Information
Venue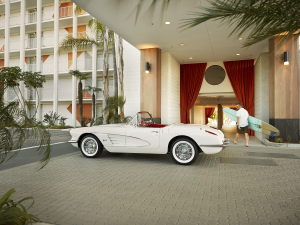 Town and Country
500 Hotel Circle North
San Diego, CA 92108
www.townandcountry.com
Directions and Parking
Hotel Map
Hotels
All participants are responsible for all travel and lodging arrangements.
---
Town and Country
500 Hotel Circle North
San Diego, CA 92108
Website
Government Per Diem Rate:
$165 per night
(plus 10.5% tax, 0.3% California Tourism Assessment Fee, and 2% San Diego Tourism District Assessment)
Please note the group rate will be honored three (3) days before group arrival and three (3) days after group departure based upon availability.
Group Code: Kauffman & Associates, Inc., Tribal Grantee Meeting
Reservations: For reservations, please call 1-800-772-8527, Option #2. The call center is currently open from 8am-7:30pm PDT.
Let them know you are with Kauffman & Associates to get the per diem group rate.
Reserve Online
Lodging "Cutoff" Date: Saturday, February 8, 2020
All rooms must be reserved on or before this date. All unreserved rooms will be released on February 8.
IMPORTANT:
At the time reservations are made, one nights' room deposit will be required. Participants are responsible for lodging costs and are to be settled directly with the hotel. Please assure credit card authorizations or official company checks are coordinated and delivered at or before arrival at the hotel.
Check-in time is 3:00 pmCheck-out time is 11:00 am